I recently redid my kitchen cupboards. They were stained ebony about 15 years ago, I just painted them white and ordered handles from your company. My cupboards are beautiful!!! The handles I got were.....
MORE
M Amyot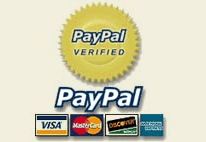 On Sale This Week


-
Cabinet Hardware On Sale This Week
Sometimes we overstock and offer those items at a sale price. Our many suppliers also offer us special deals from time to time and we will add those products here. We will keep them here and On Sale for the week and longer if we still have stock and or our suppliers can still supply them to us. Many times a new arrival can show up here as the manufacture may want to get it moving fast. Our pricing as a rule should be very good as showing but if you are looking to purchase a large amount of the same product we usually can cut a deal with the suppliers and past this along to you. This would have to be 500 or more of the same item please on Handles and Knobs because our pricing is already cut down on lower numbers.