We went to your new site and wow, a lot of new items, thanks for telling us about it. Here is a link to where we went. aaronshardware.com .. Lots of new cabinet handles and.....
MORE
Judy Thoms
Birch Falls
8/12/2016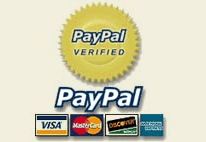 5549-747*100 100 Cabinet Door Bumper Pads

Larger View

100 BUMPER PADS.
Clear in Color.
5/16" Diameter.
Dome Shaped( 3/32 H ).
100 pads per Sheet.
FOR USE ON WOOD, VINYL OR METAL CABINET DOORS TO GET THAT QUIET SOFT CLOSING SOUND.