Yahoo! Thank you so much! Our hardware arrived this morning! Everything is just what we wanted! Our new kitchen cupboards come tomorrow! Perfect timing! We'll be sure to let our family and friends.....
MORE
Mike and Lynne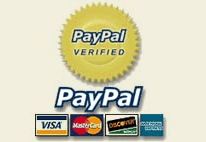 5540-747*50 50 Drill In Cabinet Door Bumper Pads

Larger View

50 DRILL IN BUMPER PADS.
If you have used the traditional bumper pads before you know the nightmares associated with them. Finding them on the floor, moving down the door, getting knocked off when cleaning are just a few.
With these Drill in Bumper Pads many of the OLD problems are rectified.
Easy to install with a 3/16 inch drill bit and electric or cordless drill. Use a drill depth stop or wrap tape on the bit if drilling the door.
When installed they look like a normal Door Bumper Pad as the ribbed dowel that is molded to the Pad is inserted in the drilled hole.
Clear in Color.
10mm (3/8 inch) Diameter.
Requires a 5mm (3/16 inch) Diameter Hole ¼ inch deep.
50 pads per package.
FOR USE ON WOOD, VINYL OR METAL CABINET DOORS TO GET THAT QUIET SOFT CLOSING SOUND.