Yahoo! Thank you so much! Our hardware arrived this morning! Everything is just what we wanted! Our new kitchen cupboards come tomorrow! Perfect timing! We'll be sure to let our family and friends.....
MORE
Mike and Lynne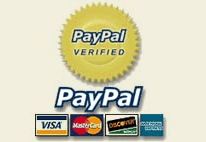 BAP7R39 Cabinet Door Hinge Plate - 3mm Straight Dowelled Die Cast

Larger View

Click on links below to learn more about each items attribute

For Salice Hinge ONLY

You may also want to visit our European Hinges page for information regarding installation.