Thanks, I received the hinges today and they are exactly the right ones. I've been looking for a source for euro hinges in the US to replace my current ones which are breaking at a regular rate. Thank.....
MORE
E Van Anglen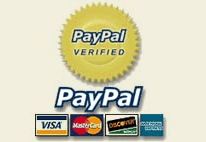 B1_CFA7P99 Kitchen Cabinet Hinge - 94 Degree Inset Self Closing No Dowels

Larger View

Click on links below to learn more about each items attribute

Opening Degree:

94°
Mount to Door/Cabinet: wood screws, not supplied
Overlay: Inset

Hole Pattern:

Salice 40mm

Mount to Hinge/Plate:

Clip on if using clip on plate

Height:

n/a

Application:

THICK DOOR APPLICATION UP TO 1-1/2"

Must use Salice Plate

Plates Sold Separately

You may also want to visit our European Hinges page for information regarding installation.