Thanks, I received the hinges today and they are exactly the right ones. I've been looking for a source for euro hinges in the US to replace my current ones which are breaking at a regular rate. Thank.....
MORE
E Van Anglen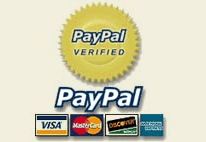 Cabinet Door Hinges A505N MFH Full Overlay 165 Degree Hinge

Larger View

Click on links below to learn more about each items attribute

Opening Degree:

165°

Mount to Door/Cabinet: Dowel

Hole Pattern:

Blum click to see hole pattern.

Mount to Hinge/Plate:

Clip On

Height:

Adjustable On Plate *

Application:

Full Overlay. This hinge will swing almost back against the door next to it. Great on Lazy Susan doors where a wider opening is needed. Also used where pull outs are installed. If you decide to use this hinge for a replacement other then the manufacture MFH, which is fine if the hole pattern lines up ( see Blum link ) above, then replace both hinges so the swing will remand the same. You may not have to do this but you can test after installing one first. Don't forget you WILL need to also change the plate that this hinge attaches to on the cabinet unless you are doing an exact replacement.

NOTE:

MFH and DTC are the same. At one time MFH was stamped on them and now DTC is stamped.

* Must use MFH Plate SOLD SEPERATELY. See 3 choices on right of page.