Just wanted to thank you for the kitchen cupboard handles. They are very beautiful in my kitchen. The quality exceeds expectation as well. ...
MORE
C H
4/16/2014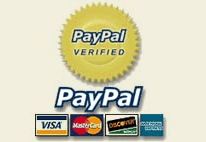 H30JQ 3MM MFH Plate. MOST COMMON

Larger View

THIS IS THE MOST COMMON PLATE USED

Mount to Cabinet:

Wood screws, not supplied.

Mount to Hinge:

Clip On

Height:

3 mm

Application:

Frame or frameless

Overlay:

*Will give a 5/8" overlay with a Full Overlay MFH Hinge. *Half of this with a Half Overlay MFH Hinge.

NOTE:

MFH and DTC are the same. At one time MFH was stamped on them and now DTC is stamped.

For MFH / DTC Hinges only.

* Depending on cup drilling distance from edge of door.