Before I get to my questions I want to tell you that the pre-glued red oak I have been ordering from you is terrific. The first project was finished with a water-based poly in natural finish and looks.....
MORE
Alan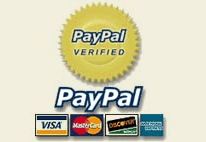 E425N MFH 45 Deg Corner Hinge

Larger View

Click on links below to learn more about each items attribute

Opening Degree:

110°

Mount to Door:

DOWEL, can be removed

OVERLAY:

Almost no overlay.

Hole Pattern:

Blum

click to see hole pattern

Mount to Hinge/Plate:

Clip On

Height:

Adjustable On Plate *

Application:

Used on the 45 degree corner door. Because of the design of this hinge there in almost no overlay on the inside corner edge of the door. Measure your door for normal overlay you want on the other side.

NOTE:

MFH and DTC are the same. At one time MFH was stamped on them and now DTC is stamped.

* Must use MFH Plate SOLD SEPARATELY.

See 3 choices on right of this page. The plates will NOT give overlays shown with this hinge.