Before I get to my questions I want to tell you that the pre-glued red oak I have been ordering from you is terrific. The first project was finished with a water-based poly in natural finish and looks.....
MORE
Alan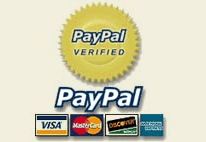 Best Selling European Hinges With Plates

Larger View

This Hinge is the greatest and most liked European Cabinet Hinge we have. We decided to stock this Hinge after requests from many cabinet shops and DIY people. Whether you have Face Frame, or Frameless, this Hinge will do both. It has great 6 way adjustments and is compact. Many installers and contractors will carry these as stock in the tool box because in many cases they can repair a loose or broken hinge by replacing the old hinge with this one.

Opening Degree:

110

°

Mount to Door/Cabinet: Dowels. Can be removed and hinge screwed onto Door.

Overlay:

Full

Hole Pattern:

Blum (35MM hole, 1-3/8")

Mount to Hinge/Plate:

Screw on, 3mm

plate included

( no screws ) will give up to 5/8 inch overlay

Application:

Full Overlay Frame or Frameless

This is not a Ferrari hinge but is an EXACT look alike and replacement.