I just wanted to let you know that I received my order in exactly 1 week. I am so impressed!! The hardware was received yesterday and I am very happy with the quality and the look of the product. The.....
MORE
J Thomas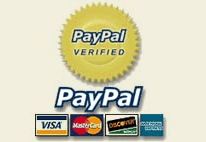 Blum Drilling Pattern for Salice, Ferrari and MFH Hinges with dowels.*
See all our FERRARI HINGES
BLUM PATTERN
You will need 3 holes as shown if you are using a hinge

with dowels

.* The holes are: a 35mm and 2 at 8mm, drilled in a Blum pattern. ( the 8mm holes are 45mm apart and offset 9.5mm from center of the 35mm hole). Many brands of hinges will fit a Blum Drilling Pattern. Our MFH, Salice and Ferrari will work with this pattern. We also have hinges that are a different pattern, read specs on hinge if this is a concern for you.

*If your hinge does not have dowels you will need only the 35mm hole (1 3/8") and you can use screws to fasten the hinge to the door. (not supplied with hinge)


*The dowels can be removed if not needed.