Hello: I just wanted to drop you a quick note to say that I received my second order, the other day via Fed Ex. I just wanted you to know how pleased I am with your service to me as a new cus.....
MORE
Pamela
Maple Ridge, B.C.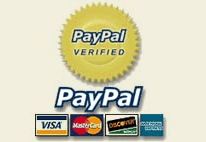 Frequently Asked Questions

Frequently Asked Questions about the products we sell. Here we try and answer all the common question to help you faster. We will answer all emails with product questions as well. Most question are about replacing a broken hinge or hinge plate. Although many hinges are interchangeable, without proper knowledge in this line most are unable to make the correct choice. Not an easy task via email but we will try our best to direct you.