We went to your new site and wow, a lot of new items, thanks for telling us about it. Here is a link to where we went. aaronshardware.com .. Lots of new cabinet handles and.....
MORE
Judy Thoms
Birch Falls
8/12/2016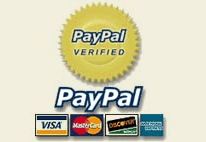 B2R3E39 Hinge Plate - One Screw Adjustable Plate 5/8"

Larger View

Click on links below to learn more about each items attribute

Opening Degree:

n/a
Mount to Door/Cabinet: wood screws, not supplied
Overlay: 5/8" depends on hinge
Hole Pattern: n/a

Mount to Hinge/Plate:

Slide on, 3 way adj, hgt by cam

Height:

3 mm

Application:

Used in frameless construction

For Salice Hinge ONLY

You may also want to visit our European Hinges page for information regarding installation.