Thanks, I received the hinges today and they are exactly the right ones. I've been looking for a source for euro hinges in the US to replace my current ones which are breaking at a regular rate. Thank.....
MORE
E Van Anglen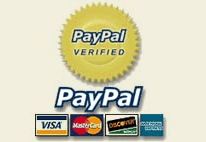 SOFT CLOSE HINGES FOR CABINET DOORS

Larger View

SOFT CLOSE HINGES FOR CABINET DOORS

Click on "Larger View" above to see more IMAGES

UNBELIEVABLE PRICE FOR HINGE / PLATE / SOFT CLOSE COMBO.

Opening Degree:

105°

Mount to Door:

DOWEL ( can be removed to use wood screws )

OVERLAY:

Full ( 9/16 )

Hole Depth:

Minimum of 11mm.

Mount to Hinge/Plate:

Clip On

Height:

Adjustable On Plate

Application:

Full Overlay plate that

can be used on frame or frameless

cabinets. No screws included.

THIS DRILL PATTERN WILL FIT 99% OF EURO HINGES ON THE MARKET.

GREAT TO CHANGE YOUR OLD HINGES OVER TO SOFT CLOSE.

One Hinge with built in Soft Close and One plate, NOT a pair.

Must use MFH Plate that comes with hinge.

This is a great combo unit with many features. Cam adjust means no screws to loosen before moving door and retightening. Just turn the Cam Screw until you get to the proper location. All adjustments, up/down, left/right, in/out, have approximately 1/8" of movement. The SOFT CLOSE feature will soft close the door within the last few inches.