I recently redid my kitchen cupboards. They were stained ebony about 15 years ago, I just painted them white and ordered handles from your company. My cupboards are beautiful!!! The handles I got were.....
MORE
M Amyot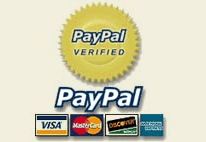 8278 Appliance Knobs 1 - 11/16" and 1 - 1/4" Diameter

Larger View

These are the knobs from the same collection as the Appliance Pulls.

Color: CHOOSE BELOW

Rust Glaze, Venetian Bronze, Oil Rubbed Bronze, Brushed Nickel, Weathered Nickel, Rustic Iron.

Diameter: CHOOSE BELOW

1-11/16" or 1-1/4"

Height: CHOOSE BELOW

1-3/4" or 1-5/16"

The price shown is for the smaller 1-1/4" Diameter X 1-5/16" H. The addition cost of the larger 1-11/16" Diameter X 1-3/4" H is shown is the drop down box below.