I just wanted to let you know that I received my order in exactly 1 week. I am so impressed!! The hardware was received yesterday and I am very happy with the quality and the look of the product. The.....
MORE
J Thomas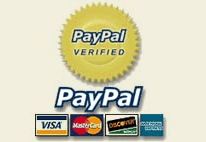 Hearthstone Collection


- Hearthstone Collection sku #'s 4063-10VB-P, 4064-1BPN-P, 4067-1WVB-P, 4068-1055-P, 4069-10VB-P, 4070-1BPN-P, 4073-1WVB-P, 4074-1055-P, 4075-10VB-P, 4076-1BPN-P, 4079-1WVB-P, 4080-1055-P, 4081-10VB-P, 4083-1BPN-P, 4085-1WVB-P, 4086-1055-P. This is a beautiful collection and we offer 3 different sizes for the handles. Offered in 4 colors. Once you click on the item you are interested in you can see the other sizes and all the necessary information about the handle or knob.