Just wanted to drop you guys a line and tell you the write up about the veneer on your site is surely as stated. I'm no expert but have used many kinds of veneers and the preglued red oak I just used.....
MORE
A Scott
Omaha, NE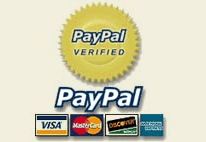 Hearthstone Collection


- Hearthstone Collection sku #'s 4063-10VB-P, 4064-1BPN-P, 4067-1WVB-P, 4068-1055-P, 4069-10VB-P, 4070-1BPN-P, 4073-1WVB-P, 4074-1055-P, 4075-10VB-P, 4076-1BPN-P, 4079-1WVB-P, 4080-1055-P, 4081-10VB-P, 4083-1BPN-P, 4085-1WVB-P, 4086-1055-P. This is a beautiful collection and we offer 3 different sizes for the handles. Offered in 4 colors. Once you click on the item you are interested in you can see the other sizes and all the necessary information about the handle or knob.