Just wanted to drop you guys a line and tell you the write up about the veneer on your site is surely as stated. I'm no expert but have used many kinds of veneers and the preglued red oak I just used.....
MORE
A Scott
Omaha, NE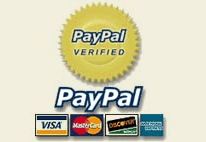 Pulls


-
Kitchen Cabinet Hardware
Kitchen cabinet handles and kitchen cabinet knobs. Available in many different colors and sizes. Please remember that a PC and monitor do not always show proper color. If a color match is necessary please use our Sample Program so you can see the cabinet handles or cabinet knobs you may want. Colors can be different from manufacture to manufacturer. We show around a thousand pieces so if there is something you do not see please email us and we'll see if we have it or can get it for you. Our pricing as you can see is very good so the little extra time may well be worth it for you. To see all the pulls in a collection, just click on the image and it will take you to another page where you just click on See Full Collection.
[<<PREVIOUS]
1
2
3
4
5
6
7
8
9
10
11
12
13
[NEXT>>]
[<<PREVIOUS]
1
2
3
4
5
6
7
8
9
10
11
12
13
[NEXT>>]