We went to your new site and wow, a lot of new items, thanks for telling us about it. Here is a link to where we went. aaronshardware.com .. Lots of new cabinet handles and.....
MORE
Judy Thoms
Birch Falls
8/12/2016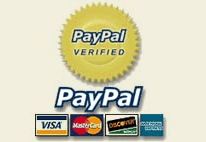 Latest News
Kitchen cabinet hardware from Aarons Kitchen Cabinet Hardware
June 22nd, 2005: We now offer a full line of kitchen cabinet hardware near wholesale from Aarons Kitchen Cabinet Hardware. Including hinges and plates from Ferrari. We have Amerock cabinet hardware showing in many colors and sizes. Lots of Kitchen pulls (knobs, handles), hinges, drawer slides, Lazy Susans other kitchen cabinet accessories.

Visit the News page here..