Yahoo! Thank you so much! Our hardware arrived this morning! Everything is just what we wanted! Our new kitchen cupboards come tomorrow! Perfect timing! We'll be sure to let our family and friends.....
MORE
Mike and Lynne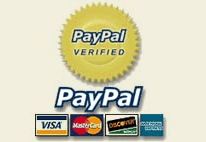 Latest News
Cabinet Hardware In Bulk
September 26th, 2007: Cabinet hardware has been added in Bulk. The Bulk Deals section of our web site was added due to request from customers wanting cabinet hardware in high volumes at reduced pricing. In the cabinet hardware business we are looking for bulk deals like this so we can past them onto our customers. Some of these cabinet hardware items will be ongoing, some cabinet hardware will only last as long as we have stock.

Visit the News page here..