I recently redid my kitchen cupboards. They were stained ebony about 15 years ago, I just painted them white and ordered handles from your company. My cupboards are beautiful!!! The handles I got were.....
MORE
M Amyot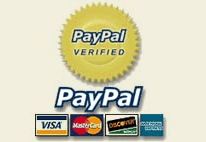 Frequently Asked Questions
Payment Options
We have added a page on this subject. See the link to it on our Main Menu on the left of each page.