I just wanted to let you know that I received my order in exactly 1 week. I am so impressed!! The hardware was received yesterday and I am very happy with the quality and the look of the product. The.....
MORE
J Thomas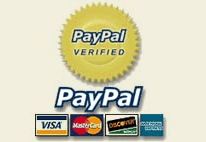 Frequently Asked Questions
How can I ID a broken hinge so I can get a replacement ?
That is a million dollar question and if I had the answer I would surely share it with you. A lot of hinges if used in pairs will sub for the most part. The 500810 Ferrari European Hinge we show is a very versatile and all around replacement cabinet hinge. It might not look the same, but with "maybe" something as simple as a few new screw holes for the hinge body and or the cabinet mounting plate you can be back in business. You might need to plug the old screw holes first with little pieces of wood before drilling new ones. Just remember to use them in pairs for an easier swing. The 500810 Ferrari Hinge comes with its own mounting plate, most hinges do not!