Thanks, I received the hinges today and they are exactly the right ones. I've been looking for a source for euro hinges in the US to replace my current ones which are breaking at a regular rate. Thank.....
MORE
E Van Anglen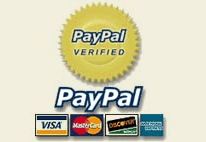 Frequently Asked Questions
Do the items come with screws?
All Handles and Knobs come with screws, actually they are bolts and are 1" in length. Hinges and slides do not as there are dozens of different ones and it is better to match the proper wood screw to the job.