Yahoo! Thank you so much! Our hardware arrived this morning! Everything is just what we wanted! Our new kitchen cupboards come tomorrow! Perfect timing! We'll be sure to let our family and friends.....
MORE
Mike and Lynne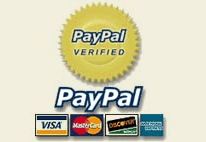 Frequently Asked Questions
Do the items come with screws?
All Handles and Knobs come with screws, actually they are bolts and are 1" in length. Hinges and slides do not as there are dozens of different ones and it is better to match the proper wood screw to the job.