I just wanted to let you know that I received my order in exactly 1 week. I am so impressed!! The hardware was received yesterday and I am very happy with the quality and the look of the product. The.....
MORE
J Thomas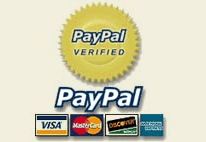 Frequently Asked Questions
Are all items in stock?
Yes, all items shown on our site are our stock items only. Sometimes we may not have the quantities you need as our restock supply might be in transit, but this is rare.