I recently redid my kitchen cupboards. They were stained ebony about 15 years ago, I just painted them white and ordered handles from your company. My cupboards are beautiful!!! The handles I got were.....
MORE
M Amyot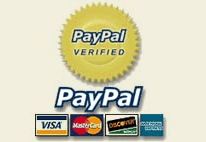 Amerock Cabinet Handles and Knobs
AMEROCK HANDLES AMEROCK KNOBS and AMEROCK PULLS
Below is a list of items we have or can order in for you. If you do not see the item on the page above please email us and we can get a price for you and delivery.
14303CBB

BP53022-BB

14303CSG

BP53022-FB

14303G10

BP53022-G10

14303ORB

BP53023-26

907CBB

BP53023-3

BH26502-26

BP53023-BB

BH26502-G10

BP53023-FB

BH26502-ORB

BP53023-G10

BH26540-SS

BP53029-ART

BH26541-SS

BP53029-G10

BP1300-ART

BP53029-ORB

BP1300-ORB

BP53029-R3

BP1300-RB

BP53030-ART

BP1301-ORB

BP53030-G10

BP1302-ART

BP53030-ORB

BP1302-G10

BP53030-R3

BP1302-G9

BP53031-ART

BP1302-O77

BP53031-G10

BP1302-ORB

BP53031-ORB

BP1302-RB

BP53031-R3

BP1303-ORB

BP53032-ART

BP1307-ART

BP53032-G10

BP1307-G10

BP53032-ORB

BP1307-ORB

BP53032-R3

BP1312-G10

BP53032-WN

BP1312-ORB

BP53033-ART

BP1312-RB

BP53033-G10

BP1313-G10

BP53033-ORB

BP1313-ORB

BP53033-R3

BP1313-RB

BP53033-WN

BP1314-G10

BP53034-ART

BP1314-ORB

BP53034-G10

BP1314-RB

BP53034-ORB

BP1315-G10

BP53034-R3

BP1315-ORB

BP53034-WN

BP1315-RB

BP53035-ART

BP1333-G9

BP53036-ART

BP1334-G9

BP53037-ART

BP1337-G9

BP53470-26

BP1338-G9

BP53470-3

BP1387-ART

BP53470-FB

BP1443-ORB

BP53470-G10

BP1466-2-G10

BP53470-ORB

BP1466-ORB

BP53470-WN

BP1471-ORB

BP53471-26

BP1580-G10

BP53471-3

BP1580-ORB

BP53471-FB

BP1580-WN

BP53471-G10

BP1581-2-G10

BP53471-ORB

BP1581-2-ORB

BP53471-WN

BP1581-G10

BP53529-G10

BP1581-ORB

BP53529-ORB

BP1581-WN

BP53530-G10

BP1584-ART

BP53530-ORB

BP1584-G10

BP53531-G10

BP1584-ORB

BP53531-ORB

BP1584-RB

BP53532-G10

BP1584-WN

BP53532-ORB

BP1585-2-G10

BP53534-2-G10

BP1585-2-ORB

BP53534-2-ORB

BP1585-2-WID

BP53700-G10

BP1585-ART

BP53700-ORB

BP1585-FB

BP53700-WN

BP1585-G10

BP53701-G10

BP1585-ORB

BP53701-ORB

BP1585-RB

BP53701-WN

BP1585-WN

BP53702-G10

BP1586-2-FB

BP53702-ORB

BP1586-2-G10

BP53702-WN

BP1586-2-ORB

BP53703-G10

BP1586-2-WN

BP53703-ORB

BP1586-ART

BP53703-PWT

BP1586-FB

BP53704-G10

BP1586-G10

BP53704-ORB

BP1586-ORB

BP53704-PWT

BP1586-R2

BP53705-G10

BP1586-RB

BP53705-ORB

BP1586-WID

BP53705-PWT

BP1586-WN

BP53710-G10

BP1587-FB

BP53710-GPH

BP1587-G10

BP53711-G10

BP1587-ORB

BP53711-GPH

BP1587-WN

BP53712-G10

BP1588-FB

BP53712-GPH

BP1588-G10

BP53713-G10

BP1588-ORB

BP53713-GPH

BP1588-WN

BP53714-G10

BP1589-FB

BP53714-GPH

BP1589-G10

BP53715-G10

BP1589-ORB

BP53715-GPH

BP1589-WN

BP53716-G10

BP1590-ART

BP53716-GPH

BP1590-G10

BP53717-G10

BP1590-ORB

BP53717-GPH

BP1590-WN

BP53718-G10

BP1592-G10

BP53718-GPH

BP1593-G10

BP53719-G10

BP174-ORB

BP53719-GPH

BP1784-G10

BP53720-G10

BP1784-ORB

BP53720-GPH

BP1784-WID

BP53721-G10

BP1785-G10

BP53721-GPH

BP1785-ORB

BP53722-G10

BP1785-WID

BP53722-GPH

BP1786-G10

BP53801-G10

BP1786-ORB

BP53801-ORB

BP1786-WID

BP53801-WN

BP1787-G10

BP53802-G10

BP1787-ORB

BP53802-ORB

BP1787-WID

BP53802-WN

BP19001-SS

>

BP53803-G10

BP19002-SS

BP53803-ORB

BP19006-SS

BP53803-WN

BP19007-SS

BP53804-G10

BP19008-SS

BP53804-ORB

BP19009-SS

BP53804-WN

BP19010-SS

BP53805-G10

BP19011-SS

BP53805-ORB

BP19014-ORB

BP53805-WN

BP19015-ORB

BP53807-2-G10

BP19016-ORB

BP53807-2-ORB

BP19017-ORB

BP53807-2-WN

BP19018-ORB

BP54000-WID

BP19019-ORB

BP54001-G10

BP19206-ORB

BP54001-ORB

BP19207-ORB

BP54004-G10

BP19207-WID

BP54004-ORB

BP19208-WID

BP54004-RB

BP19257-26

BP54006-R2

BP19257-26D

BP54007-WN

BP19257-G10

BP54008-ORB

BP19258-26

BP54008-SS

BP19258-26D

BP54021-G10

BP19258-G10

BP54021-GPH

BP19260-ORB

BP54022-G10

BP19320-ORB

BP54022-GPH

BP19321-ART

BP54023-G10

BP19321-ORB

BP54023-GPH

BP19321-RB

BP54024-G10

BP19322-ART

BP54024-GPH

BP19322-ORB

BP55220-G10

BP19322-RB

BP55220-GPH

BP19323-ORB

BP55220-ORB

BP19324-ORB

BP55220-WN

BP1950-ORB

BP55221-2-G10

BP24013-SN

BP55221-2-GPH

BP24017-SN

BP55221-2-ORB

BP24018-SN

BP55221-2-WN

BP24234-DOB

BP55222-G10

BP24235-DOB

BP55222-GPH

BP26116-26

BP55222-ORB

BP26116-G10

BP55222-WN

BP26116-ORB

BP55223-G10

BP26117-26

BP55223-GPH

BP26117-G10

BP55223-ORB

BP26117-ORB

BP55223-WN

BP26126-26

BP55224-G10

BP26126-G10

BP55224-GPH

BP26126-ORB

BP55224-ORB

BP26127-26

BP55224-WN

BP26127-2-G10

BP55225-G10

BP26127-2-ORB

BP55225-GPH

BP26127-2-RB

BP55225-ORB

BP26127-G10

BP55225-WN

BP26127-ORB

BP55226-G10

BP26127-RB

BP55226-GPH

BP26128-26

BP55226-ORB

BP26128-26D

BP55226-WN

BP26128-G10

BP55227-G10

BP26129-26

BP55227-GPH

BP26129-26D

BP55227-ORB

BP26129-G10

BP55227-WN

BP26130-26

BP55243-G10

BP26130-G10

BP55243-ORB

BP26130-ORB

BP55244-G10

BP26130-PN

BP55244-ORB

BP26131-26

BP55245-G10

BP26131-G10

BP55245-ORB

BP26131-O74

BP55246-G10

BP26131-ORB

BP55246-ORB

BP26131-PN

BP55247-G10

BP26131-WN

BP55247-ORB

BP26132-26

BP55266-AORB

BP26132-EB

BP55266-CG10

BP26132-G10

BP55268-AORB

BP26132-ORB

BP55268-CG10

BP26132-WN

BP55270-BBR

BP26133-26

BP55270-G10

BP26133-EB

BP55270-ORB

BP26133-G10

BP55271-BBR

BP26133-ORB

BP55271-G10

BP26133-WN

BP55271-ORB

BP26134-26

BP55272-BBR

BP26134-26D

BP55272-G10

BP26134-G10

BP55272-ORB

BP26135-26

BP55273-BBR

BP26135-26D

BP55273-G10

BP26135-G10

BP55273-ORB

BP26137-G10

BP55274-BBR

BP26137-ORB

BP55274-G10

BP26137-PN

BP55274-ORB

BP26138-G10

BP55275-BBR

BP26138-ORB

BP55275-G10

BP26138-PN

BP55275-ORB

BP26139-2-G10

BP55276-BBR

BP26139-2-ORB

BP55276-G10

BP26139-2-PN

BP55276-ORB

BP26200-SS

BP55277-BBR

BP26201-G10

BP55277-G10

BP26203-G10

BP55277-ORB

BP26204-G10

BP55278-BBR

BP26205-G10

BP55278-G10

BP26206-G10

BP55278-ORB

BP27005-ART

BP55279-BBR

BP27005-G10

BP55279-G10

BP27005-WN

BP55279-ORB

BP27005-WNC

BP55280-BBR

BP27006-ART

BP55280-G10

BP27006-G10

BP55280-ORB

BP27006-WN

BP55311-AP

BP27006-WNC

BP55311-DOB

BP27016-26

BP55311-PN

BP27016-AA

BP55312-AP

BP27016-G10

BP55312-DOB

BP27017-26

BP55312-PN

BP27017-AA

BP55314-AP

BP27017-G10

BP55314-DOB

BP27018-26

BP55314-PN

BP27018-AA

BP55315-AP

BP27018-G10

BP55315-DOB

BP27024-ART

BP55315-PN

BP27026-ART

BP55316-AP

BP29200-G10

BP55316-DOB

BP29200-ORB

BP55316-PN

BP29201-G10

BP55317-AP

BP29201-ORB

BP55317-DOB

BP29202-G10

BP55317-PN

BP29202-ORB

BP55318-AP

BP29203-G10

BP55318-DOB

BP29203-ORB

BP55318-PN

BP40515-ORB

BP55319-AP

BP40516-ORB

BP55319-DOB

BP40517-ORB

BP55319-PN

BP40518-ORB

BP55321-AP

BP40519-ORB

BP55321-DOB

BP4235-ORB

BP55321-PN

BP4258-WN

BP55322-AP

BP4420-PWT

BP55322-DOB

BP4421-PWT

BP55322-PN

BP4422-PWT

BP55323-AP

BP4423-PWT

BP55323-DOB

BP4424-G10

BP55323-PN

BP4424-ORB

BP55340-G10

BP4424-RBZ

BP55340-GB

BP4425-G10

BP55340-ORB

BP4425-ORB

BP55341-G10

BP4425-RBZ

BP55341-GB

BP4426-RBZ

BP55341-ORB

BP4427-RBZ

BP55342-G10

BP4428-RBZ

BP55342-GB

BP4429-RBZ

BP55342-ORB

BP4476-G10

BP55343-G10

BP4477-G10

BP55343-GB

BP4478-G10

BP55343-ORB

BP4479-G10

BP55344-G10

BP53000-26

BP55344-GB

BP53000-3

BP55344-ORB

BP53000-FB

BP55346-G10

BP53000-G10

BP55346-GB

BP53001-26

BP55346-ORB

BP53001-3

BP55347-G10

BP53001-FB

BP55347-GB

BP53001-G10

BP55347-ORB

BP53001-ORB

BP55348-G10

BP53002-26

BP55348-GB

BP53002-3

BP55348-ORB

BP53002-BB

BP55349-G10

BP53002-FB

BP55349-GB

BP53002-G10

BP55349-ORB

BP53002-ORB

BP55360-G10

BP53003-26

BP55360-GPH

BP53003-3

BP55364-G10

BP53003-FB

BP55364-GPH

BP53003-G10

BP55365-G10

BP53003-ORB

BP55365-GPH

BP53004-26

BP55367-G10

BP53004-3

BP55367-GPH

BP53004-BB

BP55368-G10

BP53004-FB

BP55368-GPH

BP53004-G10

BP55369-G10

BP53004-ORB

BP55369-GPH

BP53005-26

BP55370-G10

BP53005-3

BP55370-GPH

BP53005-BB

BP55420-2-DBS

BP53005-FB

BP55420-2-DOB

BP53005-G10

BP55420-2-RB

BP53005-ORB

BP55420-2-SN

BP53006-26

BP55421-DBS

BP53006-3

BP55421-DOB

BP53006-BB

BP55421-RB

BP53006-FB

BP55421-SN

BP53006-G10

BP55422-DBS

BP53006-ORB

BP55422-DOB

BP53007-26

BP55422-RB

BP53007-3

BP55422-SN

BP53007-BB

BP55423-DBS

BP53007-FB

BP55423-DOB

BP53007-G10

BP55423-RB

BP53008-26

BP55423-SN

BP53008-3

BP55424-DBS

BP53008-BB

BP55424-DOB

BP53008-FB

BP55424-RB

BP53008-G10

BP55424-SN

BP53009-26

BP55425-DBS

BP53009-3

BP55425-DOB

BP53009-BN

BP55425-RB

BP53009-EB

BP55425-SN

BP53009-FB

BP731-CS

BP53009-G10

BP732-CS

BP53011-26

BP733-CS

BP53011-3

BP734-CS

BP53011-BN

BP771-AE

BP53011-EB

BP771-G10

BP53011-FB

BP771-ORB

BP53011-G10

BP771-RBZ

BP53011-ORB

BP771-WI

BP53012-26

BP771-WN

BP53012-3

BP772-3

BP53012-BB

BP772-G10

BP53012-BN

BP772-ORB

BP53012-EB

BP772-WN

BP53012-FB

BP853-ORB

BP53012-G10

BP854-ORB

BP53013-G10

BP875-G10

BP53014-26

BP875-ORB

BP53014-3

BP884-ORB

BP53014-BB

BP9337-G10

BP53014-BN

BP9337-ORB

BP53014-EB

BP9337-WN

BP53014-FB

BP9338-2-G10

BP53014-G10

BP9338-2-ORB

BP53014-ORB

BP9338-G10

BP53015-26

BP9338-ORB

BP53015-3

BP9338-WN

BP53015-BN

BP9339-G10

BP53015-FB

BP9339-ORB

BP53015-G10

BP9339-WN

BP53015-ORB

BP9362-G10

BP53016-26

BP9363-G10

BP53016-FB

BP9364-G10

BP53016-G10

BP9365-ART

BP53018-26

BP9365-G10

BP53018-3

BP9365-ORB

BP53018-EB

BP53018-FB

BP53018-G10

BP53018-ORB

BP53019-3

BP53019-BB

BP53019-FB

BP53019-G10

BP53019-R3

BP53019-WI

BP53019-WN

BP53021-26

BP53021-3

BP53021-BB

BP53021-FB

BP53021-G10

BP53022-26

BP53022-3